When every else is perfect in terms of customer service and still success eludes your way, then technology might be your weak link despite excellence.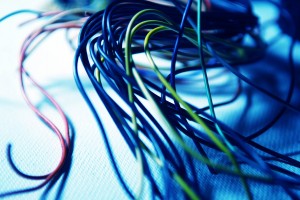 When you need hands-on technical support outsourcing
We live in a world where one's life seems incomplete without technology. While an individual opts for the best Smartphone with the latest applications, a service provider needs to integrate its infrastructure with the most advanced technologies. Simultaneously, an organization also needs to see that the change of technology does not hamper the service quality in any way.
The need for consistent improvement in technology and the capability of an organization to offer end-to-end support services has eventually helped technology emerge as one of the critical factors that drive the success of an enterprise. At present, companies outsource their technical requirements to the service providers who are battle-hardened in the arena of technology.
EXCEPTIONAL SERVICE QUALITY/ SHORTER RESPONSE TIME / RESOLUTION OF CUSTOMER ISSUES = SATISFIED CUSTOMERS/ HEALTHIER BOTTOM LINES
In a world where excellence is no longer the monopoly of a selected few, similar products flood the market. Since many products offer similar services, superior technology can be the one that compels a customer to opt for a particular service provider. We, at Vcall Global, understand that technology cannot be secondary to anything in the contemporary business world. Our competent team is more than eager to listen to the problems of your customers whenever the need arises. The ability of Vcall Global to customize its technical solutions as per your business needs has helped the company lead the way across industry verticals despite tough competition.
Our technical support outsourcing services take advantage of:
Service customization capabilities.
State-of-the-art infrastructure.
The comprehensive range of services.
Availability of feasible solutions at competitive prices.
Ability to assist customers at various touch points.
Our technical services offer support for:
Troubleshooting of calls in more than one language.
 Rectification of issues related to Internet support, hardware, software, and customer care.
Cross-sales and up sales of purchases.
Providing contact channels for email, chat and voice support.