You may utilize the most aggressive marketing techniques for the promotion of your products. You entice your customers by giving special offers to them. However, the task of retaining customers would remain unaccomplished until the time they are not assured of help desk support.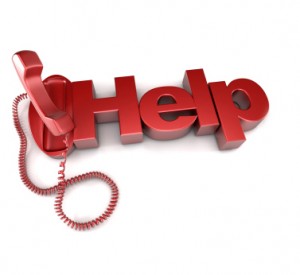 If we look around ourselves, we will find that every business segment is teeming with companies that offer identical services. You can hardly distinguish a particular service from the ones provided by a competitor. In such a situation, the retention of customers seems to be an arduous task. Quick resolution of a customer's problem or troubleshooting by offering help desk support is something that effectively fills in the gap in customer service.
We live in a world where tough competition is inherent to every business. Winning over a customer is definitely not a piece of cake. Likewise, it is all the more difficult to retain customers and create a unique identity for your business. At the end of the day, a service provider needs something that positions its services in a league different from the crowd. Not only does it reinforce the faith that a customer responses, but also facilitates indirect marketing through upselling and cross-selling.
Help desk support presents a win-win situation to the company as well as its customers. While the service provider is able to offer customer care at an economical price, the customer is also equipped with a service that assures 24×7 support to him.
Vcall Global understands what help desk is meant for:-
Vcall Global understands why organizations focus consistently on the improvement of their business functions that start with the acquisition of customers. As a technologically dexterous service provider, all you expect from your help desk affiliate is an easy-to-use support platform that helps you do the work in a faster and cost-effective manner. We are ready to extend our support and play the role of a partner that you have always longed for.
As your service partner, we make sure that the end-users you cater to are provided with the much-needed information and service assistance in the form they want. We do not believe in confining ourselves to a specified function or space and solve every query that a customer puts in front of us. The training that has been imparted to our service desk executives not only prepares them for live support but also helps them understand the features of your products and match them against the requirements of customers.
Help desk is not just about phone answering or toll-free services
The market has witnessed a lot of change during the last few years. Since it is no longer difficult to access the Internet, customers across the globe can utilize this facility anywhere to get the information they need. Moreover, the deployment of so many service channels provides your customers with an ample number of options to choose from. Every enterprise understands that a customer is everywhere. In addition, he can get in touch with you through a medium he wants to use. This implies that you should be available at every point of contact that your customer can make use of.
What happens when we take charge of your help desk?
Vcall Global possesses all the capabilities that would help your organization establish its presence and leverage on the help desk support services we offer. Our service capabilities include:
CISCO-enabled infrastructure at our facilities ensures effective call routing and reduced customer wait time.
Employment of experienced and trained service representatives who have dealt with thousands of customers with varied requirements. Continued support over various channels such as email support, social media, live chat, and phone services.
Performance analysis and regular tracking.
Development of flexible solutions that address your specific business requirements.
Help desk support is often the first point where direct interaction between a customer and his service provider takes place. Thus, the brand perception of your organization rests completely on the shoulders of your service representatives who make the first move by receiving the call from your customers.