When you talk to somebody on the phone, you judge him by the manner in which he communicates. Likewise, a customer also judges your customer care services purely on the grounds of communication; nothing else works in that context.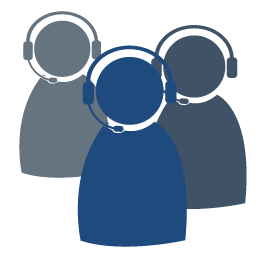 No matter whether you are attending to a regular customer who complains very often or explaining a new offer to someone who has called in for the first time and needs to be dealt with prudently, always remember that your customer deserves respect and care. At the end of the day, he is paying for your services with his hard-earned money. The way you provide services to a customer allows him to take a decision regarding your performance. If you ignore this aspect of your business, your customer is likely to exit leaving you perplexed. Well, you definitely cannot scratch your head or make assumptions as to what has happened? In all likelihood, adopting a proactive approach would definitely go a long way.
Technical advancements and globalization are not enough to substitute care
In today's world, there are thousands of enterprises that offer services of an identical nature. Consequently, your customer has enough options on his plate. His mood, taste, and preferences are decided by his need. However, you can influence his decision to a large extent through your customer care outsourcing strategy that promises the desired results in every situation. It is especially difficult to impress a contemporary customer whose sky-high expectations cannot be met even when world-class services are offered to him.
The emergence of social media and the proliferation of the virtual world has only added to the intensity of the challenges that are being faced by service providers. You need to be prepared for such challenges because you never know when a customer would make use of his social handle to vent out his frustration even when you have not committed any mistake. Since all of us accept that prevention is always better than cure, we should understand and fill in the gaps that exist in our services rather than risking our image.
Vcall Global does not go about bragging, but:-
As your customer service affiliate, Vcall Global gives utmost priority to maximizing the consistency that exists in your communication channels. In this manner, you would not only gain the opportunity to build a relationship with your customers but would also be able to enhance their loyalty towards your brand. We understand the essence of offering a service of premium quality to the customers. This is the reason we adhere to global quality standards while providing services. No matter whether it is voice, chat or email support services, the services offered by our agents surpass all the existing parameters of excellence and take it to a completely different level. We have always poured maximum efforts to help to accomplish the goals of our clients who chose customer service outsourcing in the past.
We do things differently by:-
Offering services customized to the needs you want us to address.
Leveraging on a CISCO-enabled platform to enable an improvement in communication.
Innovative technology to support customers at every step.
Round-the-clock services even when it means working beyond stipulated work time or business hours.
Delivering on our promises.
We extend a helping hand through the following services:
Customer service does not mean sweet talk
We consistently fulfill the requirements of our business affiliates by providing a feasible solution to the problems of their customers. Only talking hardly helps. Our customer service outsourcing representatives are trained to handle any kind of situation and are ready to go the extra mile at any cost.