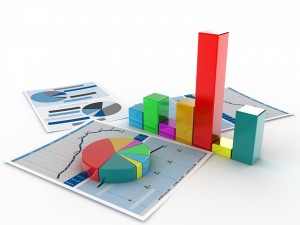 There is a lot of buzz about using data to improve the internal systems. While some business owners are taking a lot of interest in this new development, there are others who are blowing it away as a mere waste of time. But a recent survey about customer service conducted by the CCA showed that one out of five businesses feel they are able to completely utilize customer data to dish out better customer services. Most of the respondents felt that more insights could be gained into their existing customer data if it was systematically analyzed. The business owners further felt that the customer interactions could bring out many new facts that would help businesses serve their customers better and thus improve their retention rates. So, the brands are disconnected from their customers because of the lack of good data analytics solutions. What this means is that the decision makers and the board members have no idea about what the customers are seeking from their brand. They do not have any idea about the customer satisfaction metrics. Thus there is a gaping hole between the needs of the customers and the services a brand is dishing out. This difference can be plugged only by looking into the data that your customers leave.
In the present times, keeping your customers happy is the only way to move forward. The market is intensely competitive and it is not easy earning new customers. So, keeping your existing customers loyal and hearing to their ideas is a very good idea of improving the quality of services. Each and every interaction a brand has with their customer is a learning process. The data can give an idea about the shortcomings and areas that the business is doing well. But key indicators can be found from a huge range of data only when it is analyzed well. This is why more and more businesses are showing interest in understanding the benefits of data analytics services. Some of the benefits are:
Linking Interactions: The automated systems analyzing contacts have the ability to link data coming from a wide range of platforms. The customers get in touch with a brand using multiple channels. It is important to analyze the data from each of these channels to form a complete picture. The data analytics services helps brands capture the big picture.
Complete Voice Call Analysis: There are hundreds of calls made and received by an agent in a typical enterprise technical support process. The quality analysis teams of the contact centers are often blamed for picking less complex calls to shorten their work. Apart from this there are many teams, units or personnel who are not monitored. The professional services assure that all the calls coming in or out of the contact center are analyzed with due stress whether it is for voice or non voice conversations. Thus everything is captured in the overall analysis and there is no filtering.
Highlighting Word Relationships: It is important to understand the relationship between words and phrases. But there are so many words and phrases in each conversation that analyzing these manually is next to impossible. This is where companies lose a lot of insights and chances of betterment. The systems used in data analytics helps businesses find relationships between categories, words, information or other elements. The system takes into account all the conversations and creates a context for them. It is important to remember that no insight can be gained without creating a context.
Compliance Monitoring: It is essential that the companies stay within the compliance limits set for them. If there is no data monitoring process in place then the staff can wonder off and forget their compliance needs. This can throw the company into a precarious situation. When there is a system in place to analyze the compliance needs, companies can attain greater accuracy and reduce risks of compliance violation. This will lead to substantial savings too.
Trends for Customer Dissatisfaction: If you thought customer dissatisfaction has no trend to it then you are wrong. Yes, there are instances when one reason is quite different from another. But in general the customer dissatisfaction reasons when analyzed closely are related. If the reasons for the dissatisfaction can be clubbed in broad groups, then it would be very simple to address the issues. The data analytics services can do just this. They can bring forward the trends.
Frequency of Errors: Customer dissatisfaction trends are valuable, but it is also important to learn about the frequency with which the errors are happening. Again the data analytics solutions can help you learn about the frequency. You can create special training programs from errors that are frequently coming up and creating a problem with customer satisfaction.
By understanding the opportunities and the reasons for dissatisfaction, the decision makers can create plans to rectify the situation. Data is very valuable, but it is wasted due to lack of analysis. Professional services can help you use the data and serve the customers well. It can also help you learn about the present needs in the market and base your future plans in line with them. To gain a lead in the competitive marketplace it is essential that all the opportunities are used to their optimum. The data analytics service helps you address this need. Use the service and you will definitely find decisions more influential.