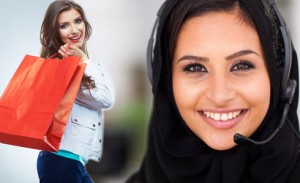 The Internet has indeed become a part and parcel of the tech-savvy era in which we live. There was a time when we woke up and craved for the morning newspaper like anything. Now we live in a world where people feel that their day is incomplete without logging on to their favorite social networking sites. The impact of the Internet on our lives is really much more than what is visible. Not only do we have an identity in this virtual world, but we also live our lives there. In the context of the prevailing situation, it would be wrong to say that customers can do without online customer support.
Need of Customer Services
In the present scenario, the growth of a business seems impossible without online customer support. Fierce competition among service providers has made it difficult for companies to survive without innovation. While companies are busy increasing their share in the market, many of them do not realize the essence of retaining the trust of existing customers. It goes without saying that unhappy and dissatisfied customers may not only lead to a reduction in the market share of a business, but could even cause its perpetual end! This is the reason organizations that take care of their customers are far more successful than their negligent counterparts.
Undoubtedly, survival in the customer-oriented world is impossible without providing premium quality services to clients. Subsequently, organizations need to be proactive when it comes to active customer support. This is the reason companies are eager to deploy the latest innovations for better customer service. Email customer support is one such measure that has contributed immensely to the ease of both customers as well as organizations.
How Email Support Services Helps you in the Process
Customers opt for email customer support over the other modes of service. In general, email support refers to the technique of addressing the issues of customers through emails. The companies engaged in providing this service have to successfully carry out the task of keeping a track of a large volume of emails, analyzing those emails and replying to the customers with solutions. However, the most important aspect of this service is to solve the problems of customers and provide them with useful and feasible solutions. Providing customers with email services is not a piece of cake. This is the reason email support outsourcing companies hire customer support executives who are well-versed with the services and products of the organization to whom they cater.
The implementation of electronic mail services for customer support is not the most economical yet efficient form of service. Neither does it need those land line phones or telephone equipment nor does it need workforce fluent in foreign languages. Without a second thought, it is the one that global companies should leverage on. This is the reason most retail call centers in New Jersey are opting for this service. Moreover, all what the customer at the other end requires is a robust Internet connection. Apart from all this, it is one of those services that do not need to be available round-the-clock to your customers! In addition, it also decreases the number of live chats and phone calls that keep troubling customer support executives throughout the day.