Health care is yet another form of customer service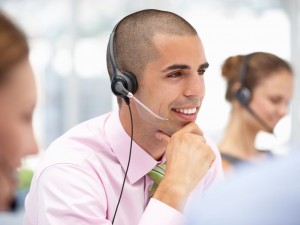 Industry reforms, regulations and ever increasing competition have made healthcare companies understand that phone answering services are no enough for them. In addition, the expenditure incurred by companies in providing customer support to the patients continues to increase like never before. Irrespective of the industry in which an organization operates, customer satisfaction is the only thing that possesses the capability of imparting sustained growth to a business. If the focus of a business is completely on its customers, then it is able to leverage strongly on its services. This is the reason the customer support enterprises associated with the healthcare sector understand that they cannot survive if they are unable to meet the expectations of customers.
The management of patients is extremely important for the companies engaged in providing healthcare services. Not only do they need to meet the demand for services of superior quality, but also ensure transparency in their services. In addition, the advancement of technology compels the players of the health care industry to operate in a more efficient manner while adhering to the global standards in terms of quality patient care. Consequently, a call center associated with a medical facility or hospital must take care of the existing customers and still continue with the acquisition of new customers.
Increasing healthcare needs and associated challenges
If we look around and observe the medical facilities with which are associated, we would find a drastic change in their structures. At present, every medical facility is associated with a series of affiliates, including logistics and supply chain companies, transport services, pharmacies and a variety of other organizations engaged in providing different services. Unanticipated growth and the need for restructuring have posed a series of new challenges to the enterprises operating in the healthcare industry.
Often, the various groups associated with healthcare organizations lack the ability to communicate among themselves. In this situation, the efficiency of an organization is affected. With the emergence of so many service providers and new employment opportunities in the medical domain, people are unlikely to remain loyal to a single facility or hospital. We no longer see patients that do not consult anybody except their family doctor irrespective of his service level.
Proliferation of technology and healthcare segment
The advancement of technology has indeed helped maximize the convenience in people's lives. Moreover, the increasing use of the Internet and the growing faith of individuals in its services have compelled business owners to look beyond their brick-and-mortar edifices. A modern customer does not mind logging on to his favorite search engine for even the smallest needs of his everyday life. In this regard, healthcare solutions are no exception. Be it looking for a medicine for common cough and cold or calling up the neighborhood clinic in case of an emergency, your contemporary, upmarket customer does not shy away from doing anything under the Sun to make sure that the best is available to him.
Easy access to online services has made transparency critical to the success of healthcare organizations. It takes no time for consumer watchdogs to conduct surveys for analysis of patient satisfaction. In addition, the results go viral in a flash of a second. This is no less than sabotage for the healthcare players that need to be prepared for such an attack!
What next for customer support in the area of health?
In today's age, the level of satisfaction of a patient is not completely driven by the level of medical care offered by a facility. He can also make assumptions on the basis of the interaction that takes place between him and a customer support executive. In the light of this situation, let us see what all a healthcare call center does for a hospital or medical facility.
Your healthcare contact center affiliate is capable of carrying out the following tasks for you:
Scheduling of appointments with healthcare practitioners.
Billing for services utilized.
Answering queries related to insurance requirements.
Remote monitoring capabilities.
Timely dispatch of medications.
Provision for immediate solutions when faced with an uncalled emergency.
We cannot deny that the customer service experience of a customer dictates his future requirements. In a nutshell, your help desk call center is likely to build the image of your organization that a customer carries in his mind. This clearly implies that a qualified, skilled and knowledgeable representative holds a position of immense responsibility. If the help desk executive is able to offer a feasible solution to the customer's query or win over his trust, then the caller would probably apply the same feeling to the entire enterprise. Likewise, incompetent representatives can make your sincere efforts appear futile to a prospective customer. After all, nothing is more important than a healthy life to for human being living anywhere in this world!