As Black Friday comes closer, the small and big retailers are gearing up to extract the maximum profit from this day. The total revenue on Black Friday in the U.S. from online sales was around 1.5 billion U.S dollars in 2014, as per the online statistics portal Statista.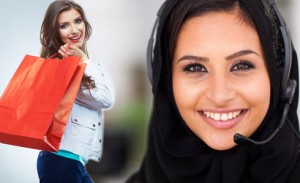 These statistics inspire both online and offline retail stores to make a killing during holidays like Christmas, Black Friday and Green Monday etc. But improper planning and execution during the holiday season may impact the overall sales in a negative manner.
Here are some important strategies for retailers to ensure you hit the jackpot this holiday season.
Tip #1: Perform analysis of audience
Before executing any marketing strategy or implementing discounts, it is essential for you to perform thorough research on your target audience. This can be done by examining the demographics of users on the Facebook page which will give detailed insights on potential customers.
You can also go the extra mile and take the support of professional data analysis services through which you can receive highly useful information related to the target audience. This will not only ease up your other strategies to a great extent but will also help in controlling the marketing costs.
Tip #2: Have sufficient stock of products
Normally, the retailers suffer from a shortage of products with an increase in demand during the holiday season. In this scenario, they are unable to generate maximum profit which is expected from these crucial days.
Therefore, the retailers must pile up all the items a few days before to ensure that heavy demand is suitably met during this season.
Tip #3: Enlarge the range of products and services
Increasing the existing inventory is just one step of improving sales during holidays. Adding more products and services which are popular during the holiday season is another important strategy which helps in maximizing the potential of the holiday season. Products which are popular during the holiday season include gift chocolates, movie DVDs, LED TVs, shoes, designer clothes and tablets etc. Retailers can perform thorough research on what were hot sellers last year and apply this to increase the product range.
This will give you an edge over your competitors as customers will love the enormous range of products from a single store.
Tip #4: Prepare email templates for self-help
Creating email templates which consist of self-help options related to common queries of customer like return, exchange, warranty and order tracking can be highly beneficial for you and your customers. These emails can include screenshots displaying the steps related to a specific procedure.
So, whenever a customer places an order, you can email him these solutions to basic queries which can minimize the queries related to customers during the holiday rush.
Tip #5: Hire a renowned contact center solution provider
The difficulty associated with managing the peak levels of customer queries can lead to chaos especially if the customer support process is managed in-house by retailers. This inability can result in the high number of frustrated customers which ultimately leads to a decline of sales during holidays.
In this scenario, retail call center service providers can act as a savior for the retail companies. They have experience in handling customer queries during the holiday rush through multi-channeled retail call center solutions. Make sure to choose a retail or e-commerce call center outsourcing service provider that functions 24 x 7 so that customers can contact you at any instant.
Tip #6: Design marketing strategy creatively
It is a creatively designed marketing plan which hits the chord among your target consumers and helps you boost sales during those important days.
Here are five quick tips to help you while designing a marketing plan:
Analyze marketing ideas of renowned brands
Design and circulate a creative animation reflecting the theme of the holiday
Utilize all the social media channels to inform customers about upcoming deals
Make sure that the deals and offers are relevant as per the nature of the holiday
Offer extra freebies or special discounts to loyal customers
Tip #7: Discussing the holiday plan with employees
It is imperative to discuss the holiday schedule with your employees previously to ensure that they are able to manage the time during the holidays. This will help you to calculate the number of employees which will not be available during a time so that you can hire temporary staff for these days.
Tip #8: Offer discount on surveys
Design an online survey for customers related to the holiday season and make sure to put its link on the invoice of the products purchased by consumers during the holiday season. You can provide a discount to the customers on their next purchase after completion of the survey.
This way, you can analyze the satisfaction level of your customers. Also, the discounts will attract the customers to purchase again from your store in the future.
Tip #9: Design mobile-friendly website
Having a mobile friendly online retail store will definitely give comfort to those consumers who love to use a smartphone for multiple tasks. Also, make sure the website has a link of 'Frequently Asked Questions' on the home page itself which will help the customers to understand the policies easily.
So, apply an amalgamation of these strategies to remain ahead of the pack during holidays.